Suppliers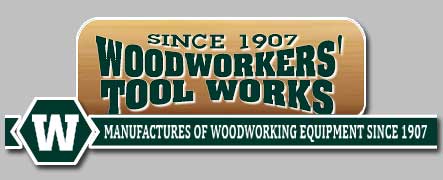 Owned and operated by the same family for six generations. Woodworkers' Tool Works is in the business to
serve you and your Woodworking needs; be it tools, service, repair, or machinery.
Favorite Links

The VintageMachinery.org web site is devoted to information on the history, restoration and use of vintage woodworking machinery. Compiled through the generous contributions of content by thousands of dedicated members, the Vintage Machinery web site contains information concerning vintage machinery including historical information, downloadable publications, photos, and technical information.

The Patriot Woodworker - Woodworkers with a cause. We support our troops, The Wounded Warrior Project and Homes For Our Troops. Please join us and help our Woodworking and Old Machinery community grow as we help our disabled veterans recover.
Shane Whitlock
LOCATION: Brigham City, Utah
WEB: www.shanewhitlock.com · EMAIL: shane@shanewhitlock.com
Web site design and programming by Shane Whitlock
This web site and all photographs are Copyright © 2003-2013 Shane Whitlock, all rights reserved.
Unauthorized distribution is strictly prohibited.
This site is best viewed with a screen resolution of 1024 x 768.
Site Map: